Pianos Become The Teeth
Lafayette, London.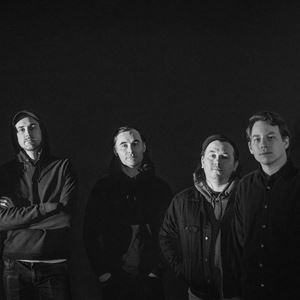 This event is for 16 and over - No refunds will be issued for under 16s.
More information about Pianos Become The Teeth tickets
PINK MIST PRESENTS:
Pianos Become The Teeth

+ Special Guests TBA

"The waiting was the hardest part; accepting and living in love is where Pianos find the will to go fearlessly forward." - Pitchfork
A lot has changed since Pianos Become The Teeth last played London - a searing, sold-out, two-night stand at London's Bush Hall back in 2018 - but thankfully Pianos are a band that never stops changing. The Baltimore, D.C., five-piece started life as a screamo band and gained an enthusiastic fan base via 2009's Old Pride and 2011's The Lack Long After. However, shortly afterwards frontman Kyle Durfey stopped screaming and the band began incorporating post-rock into their sound with 2014's Keep You and 2018's Wait For Love, a notable departure from the mould of their early releases.

Their latest release, Drift, represents another quantum leap for the band; the culmination of the band's penchant for redefining and transcending their sound and it does so in a way that stays true to their artistic and aesthetic vision. The album's first single "Genevieve" is a perfect encapsulation of this sentiment. Although it's less than five minutes long, the song feels like it goes through countless gradients as the tempo almost imperceptibly builds from a spacious ballad to an explosive anthem. Simultaneously the song sees Durfey questioning his self-worth via his poetic lyrics, which he prefers to keep ambiguous in order for the listeners not to have any preconceived notions about his imagery. From being just close enough to watch things slip away on "The Tricks" to likening himself to "flood damage in the dark" on the minimalist, Portishead-inspired ballad "Skiv," Drift's lyrics mirror the moody nature of the music, both of which sometimes need multiple listens to decipher. "I refer to a song like 'Buckley' as "heavy blue" because there are heavy parts in there but they are really deliberate," Durfey says.

We certainly can't think of many bands who have toured with everyone from The Menzingers to Coheed And Cambria while sonically referencing The National or Radiohead, which is about as good a reason to love a band as you're gonna find. We cannot wait to explore one of the most transfixing albums in recent memory live and in the flesh.