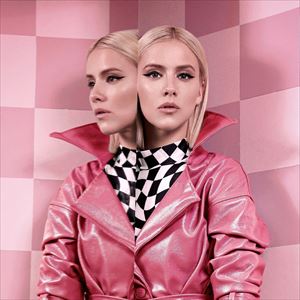 More information about Dagny tickets
If you require support with wheelchair or specialised access to Lafayette please email us to arrange your visit.

Lafayette is committed to making the venue and facilities accessible and enjoyable for all.

To enable this we are working in partnership with leading accessibility experts and will be able to provide full accessibility details soon.


Dagny
In late 2015, Dagny delivered an energetic, entrancing, and enigmatic anthem with ?Backbeat.? Following its world premiere on Zane Lowe's Beats 1 show, the Norway-born and London-based songstress amassed over 9 million Spotify streams in a couple of months' time, landed on ?Artist to Watch? lists from Apple, Spotify, and Tidal, and earned features from The Line of Best Fit and more. There's a simple explanation to the song's meteoric rise.

It's almost effortless in its execution?as if it were meant to happen all along. Given her upbringing, it probably was. Born to two musician parents in the small Norwegian town of Tromsø, her earliest memories include falling asleep to the sounds of mom and dad practicing jazz and Brazilian music just down the hall.